We have helped students from all Latin America and Europe.
Grateful for the kindness of the entire team (especially Luis who personally helped me to present the documentation and obtain the Student Visa).
Clarity, dedication and a lot of predisposition!!!!
Highly recommended!
Thank you, thank you and thank you Puravida Study !!!!!!!!
Grateful for the kindness of the entire team (especially Luis who personally helped me to present the documentation and obtain the Student Visa).
Clarity, dedication and a lot of predisposition!!!!
Highly recommended!
Thank you, thank you and thank you Puravida Study !!!!!!!!
100% recommended, they are dry!! Super grateful for all the service they gave me and my family, we are about to take off for Australia.
Kata is a love, she helped us with all the doubts and queries that arose, with the help of pura vida we will live this unique and unforgettable experience. Thank you so much !!
My son started his adventure to improve his English. PuraVida was fundamental in the whole process to start the new challenge, and also accompanied Benjamín in the next step, to renew his Visa and extend his stay in Melbourne. Luis helped us at every stage and made us as parents feel confident in the entire process.
I want to thank the tremendous Pura vida team, because they helped my parents and now us and my sister to be able to be in Australia! Thank you Luis for your patience with us for writing to you all the time! I AM BUT HAPPY BECAUSE THEY CALLED ME THIS MORNING TO LET ME KNOW THAT MY VISA IS APPROVED! they passed! And thank you so much for bringing families together again!
I am very happy with Puravida. They helped us manage our English courses and made sure we had all the necessary documents to obtain our student visa. Your professional and friendly team guided us through every step of the process and provided us with the necessary assistance to make everything a breeze. Now I am in Australia in my first week of classes.
I would definitely recommend Puravida to anyone looking for a trustworthy company to manage their studies abroad. Thanks for everything guys
Reinaldo Borquez
Chile/ Advance diploma of leadership and management
Bespoke service! Puravida focuses on the person rather than sale. They really point you in the right direction to come, experience and stay in Australia.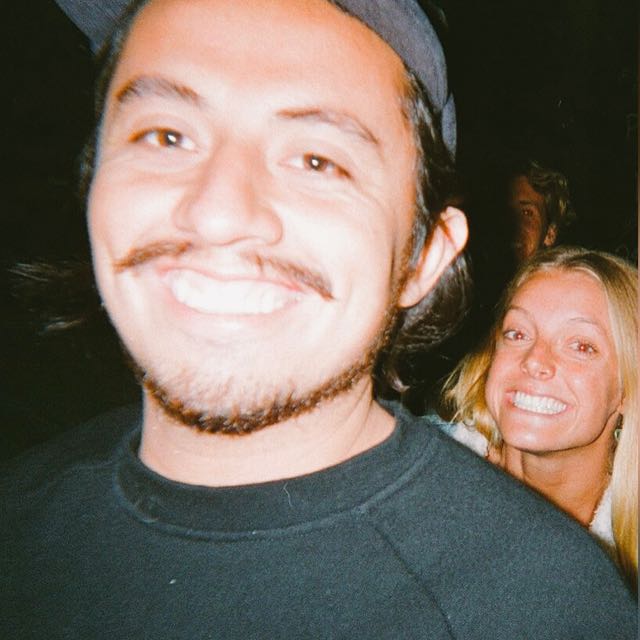 Abraham Barahona
Chile/ Advance diploma of leadership and management
Since you contact Puravida for the first time, they have an excellent disposition to clarify doubts and guide you, in my case they have been doing so for more than six months.
Together with the team we applied for a Work and Holiday visa and when I had to gather certain documentation (banking, university, civil registry, etc.) they were very meticulous, taking care that they were correct or adequate according to the requirement.
On the other hand, they are very close. Sometimes we are faced with agencies with inhumane treatment that in turn lacks empathy, in fact that's where I came from. In every doubt or moment of stress/anguish they were very kind and understanding, they look for a solution or alternative with you, they understand if perhaps you have a low budget, you are anxious about dates and deadlines, among many other factors and thoughts that are really stormy.
Surely there are other aspects of this experience with Puravida that I have not mentioned, but rest assured that the agency has a remarkable work ethic, is transparent and seeks the best for its users.
A huge hug to the team, I am sincerely very grateful. I encourage you who read this review, be patient and trust the management of Puravida.
My daughter left in October 2022 to study English in Australia through PuravidaStudy, Luis does all the paperwork and guides the process, my daughter has now renewed her visa to continue studying, also with them. We came to this company on the recommendation of a friend, whose son went to study English a few months before. They do all the paperwork, you just have to send the information they request, it is very expeditious and professional. The truth is that if it weren't for them, we wouldn't have known how to do everything to make it work. Being there, the company has the contacts and knowledge to make it work.
Cecilia Sarno
We applied already for two visas, both through Puravida Study and Luis Ulloa. The first one being organised when we were in Brazil, talking on the phone or internet, always reliable and absolutely clear. The second one we got it in Australia after the agency helped us to look at our aims and all possibilities. We would like to thank Puravida Study and Luis Ulloa for all support!
SARAH ISABEL DA ROSA Copy
Brazil / Dependent on her husband Student Visa
The best option to help you perform all the procedures with clear answers and in time. They helped me from choosing school and visa procedure, the process was super simple thanks to your help. The attention of excellent quality. I recommend them 100 %
MARISOL VELAZQUEZ
Mexico / Marketing Management Student
By far the best option to get the student visa! They really care about you, try to help you, answer all questions, are fast giving solutions and answering doubts. Really efficient. I got my visa in record time, and never had to worry about a thing. Super reliable, easy to communicate, friendly. Thank you so much Puravida Study and Luis Ulloa! You made all this paperwork so easy :) and fast!
IGNACIA GONZALEZ GUTIERREZ
Chile / Sports Fitness Student
I must thank Luis for his great work and service, you are very professional! I am very happy and satisfied with the whole process, he was always available at all times when I need it, I would highly recommend Puravida Study to everyone. See you in Sydney!
JESUS ANTONIO BRAVO
Chile / Therapeutic Massage Student
Luis Ulloa is one cool dude, always on the phone, quick and clear answers were everything I got from him, I didn't only get my visa buy also plenty of good advice, thank you Puravida Study!
LAUTARO PARRA
Chile / Leadership and Management Student
Highly recommended!!
They helped me at all times, very patient, very dedicated and always answering all the questions I had, the response time was minimal despite the time difference. I felt very accompanied in the whole process :)

FRANCISCA ESPINOZA
Chile / General English Student
My experience with the agency was above expectations! Luis Ulloa managed my student visa along with the procedures of the course in a very professional way, always being concerned about all details until I got my visa in a little more than a week. I totally recommend Luis Ulloa.

NELSITO IGNASIO
Chile / Business Student
I am very satisfied with the service provided, very transparent, effective and with reliable information. Luis was always available by different means of communication which allowed me to always be aware of the entire process. Thank you very much for all the support, see you in Sydney !!

NILO ATENAS
Chile / Project Management & IT Student
Excellent, very grateful to this agency that was always there at every moment of the process of obtaining the visa, resolving any doubts and concerns that may arise along the way and in a very professional manner.
Totally recommended, grande Puravida Study!

MARTIN ESCOBEDO DEL RIO
Chile / Business Student
Download our Study Abroad Guide
Get a complete guide with all the information you need to study in Australia: visas, courses, general costs, health insurance, and much more!